Traditional Hand made cuckoo clocks have been produced for over 300 years in the Black Forest of Germany.
Today you can find a large range of traditional styles with hand carved cases and cuckoo birds.
Every hour the cuckoo comes out of the door, dips his tail and signals the hour.
Many clocks also have a music box with dancing figures and moving people.
Love them or hate them, there is a cuckoo clock for every taste.
Traditional carved, hand painted, modern, even with glittering rhinestones!
My favorite cuckoo is currently made by Rombach and Haas.
We call it "stripey' as it is red with pine timber stripes, a hand carved wooden cuckoo , and an unusual door that opens "UP" instead of "OUT".
Have a look at my YouTube video of the cuckoo....very cool!
We will have these back in stock early 2018: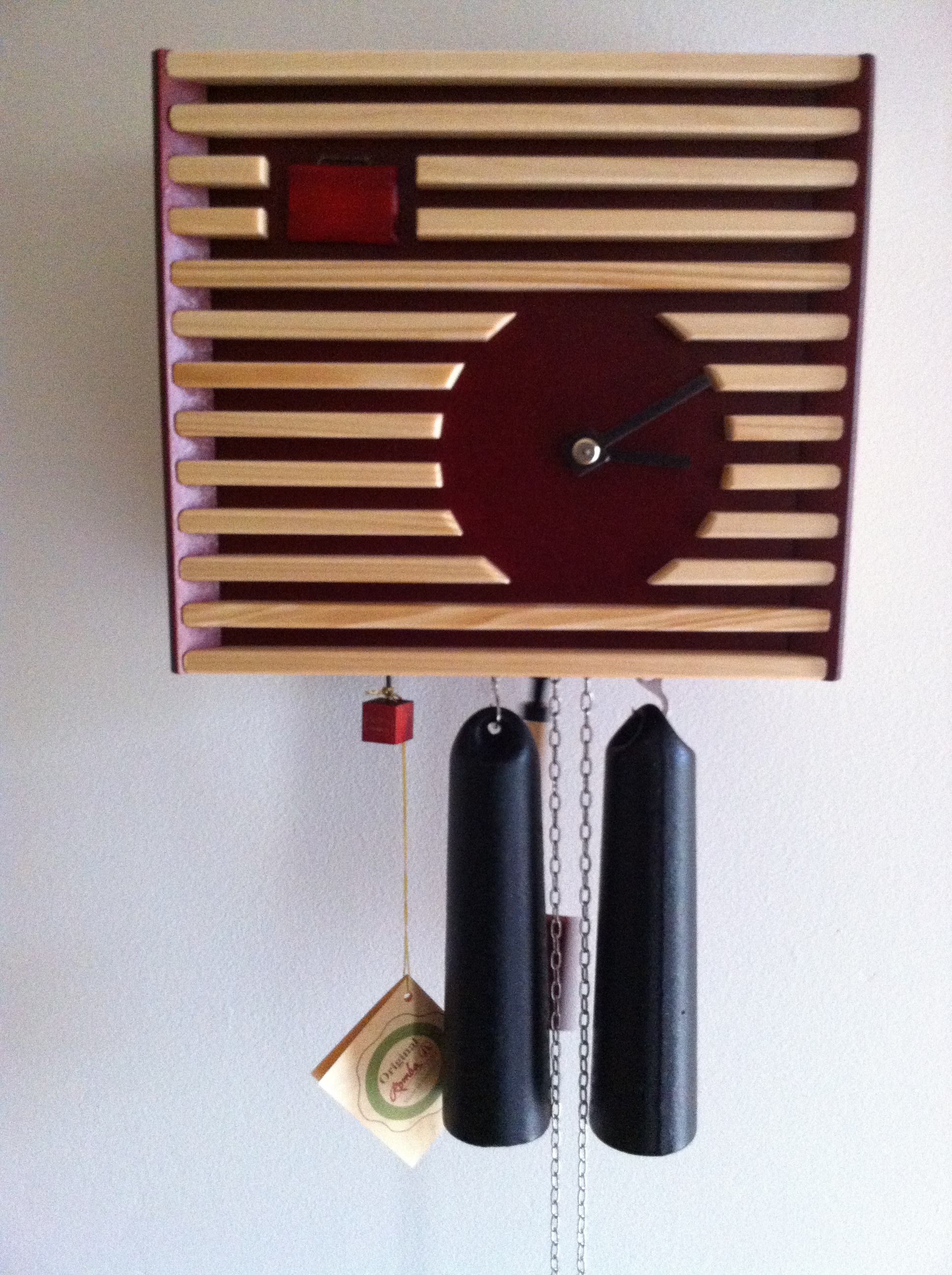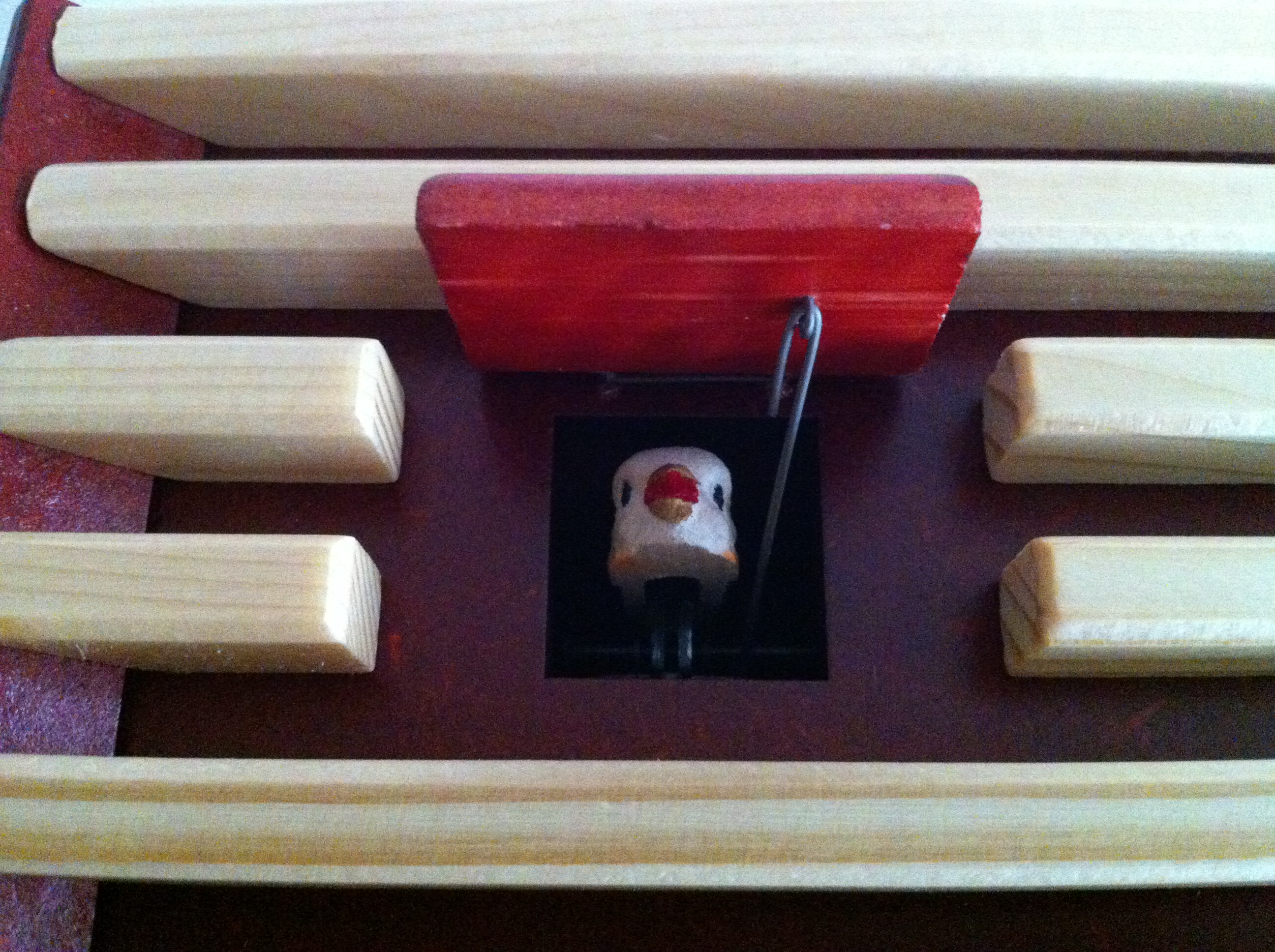 Rombach & Haas Cuckoo Clocks
If you would like to learn more about the history of cuckoo clocks and Rombach & Haas, have a look at their YouTube video:
Buy Black Forest Cuckoo Clocks in Australia
Sydney Clock Company offers a range of modern and traditional cuckoo clocks.
Visit our online store to see more about our selection of cuckoo clocks online.
Cuckoo Clock Repairs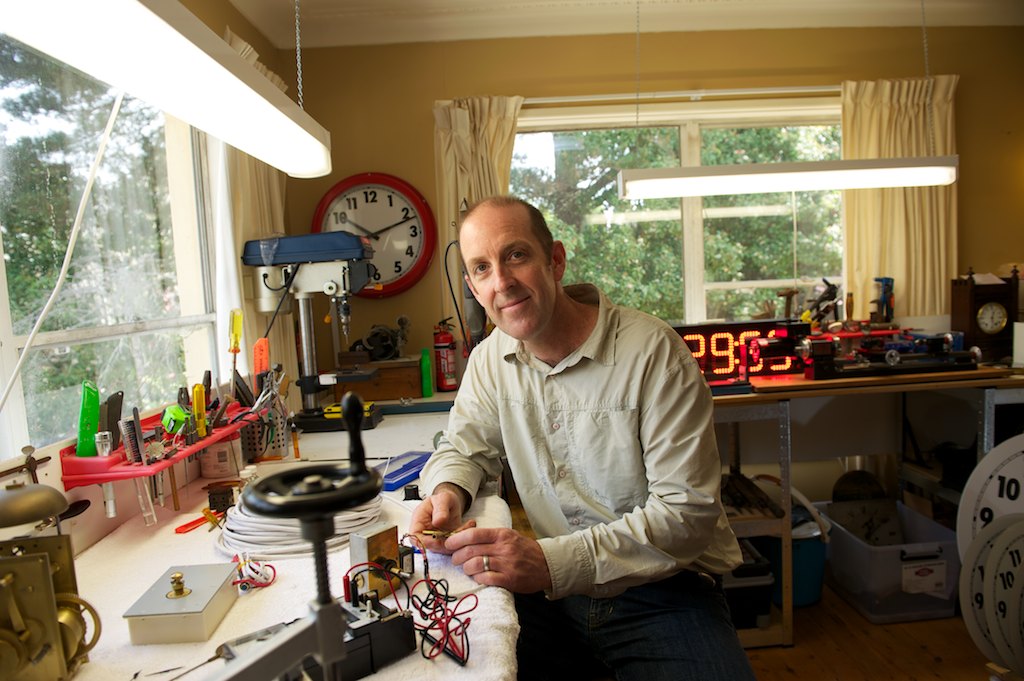 Do you have a cuckoo clock that needs to be repaired or restored?
With 30 years experience repairing and restoring all kinds of modern and antique cuckoo clocks - call me now to have a chat about your cuckoo clock repair. Contact Us