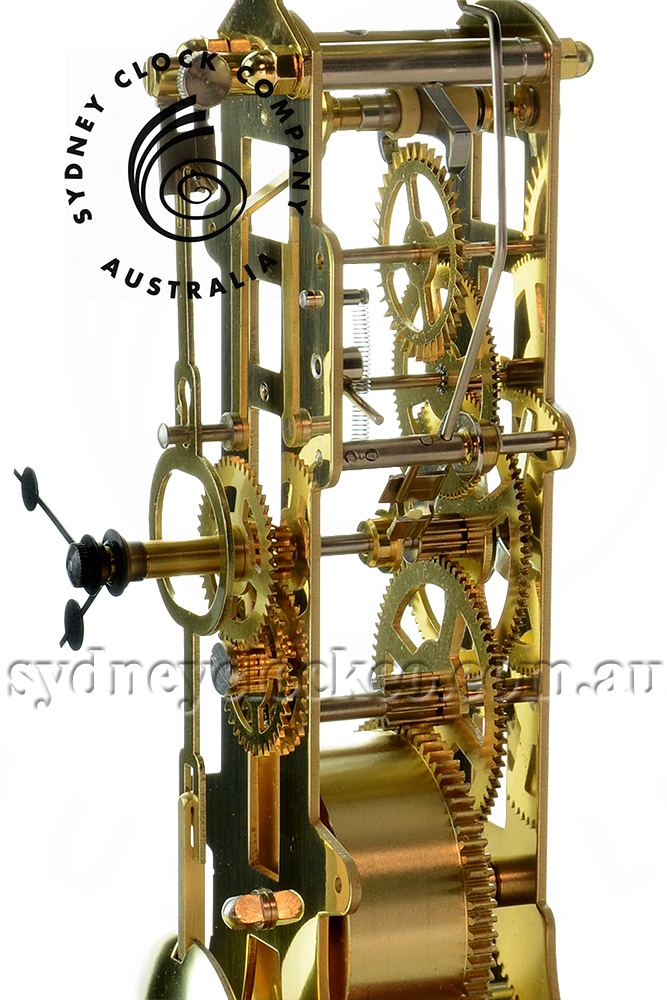 Have you ever wondered what to call those fascinating clocks where you can see all the gears, wheels and springs? Skeleton clock is the name given to these elegant timepieces. They are a not only a marvel of engineering, but a true work of art.
The casing of a skeleton clock may be absent, or made from glass. This allows you to see all the mechanisms working inside the clock. Skeleton clocks are not just regular clocks with the casing removed. They are specifically designed to showcase the clock mechanisms and movement.
Plates in conventional clocks are solid, so you can't see the clock movement. The plates of a skeleton clock are carefully designed with areas that are cut out so that the clock movement behind the plates can be seen.
Ornamental skeleton clocks were first made in France in the mid 1700's. Skeleton clocks became popular in England in the 1800's during the Industrial Revolution.
Skeleton Clock Movement
Skeleton clocks are a celebration of the beauty of a clock movement in its own right. Take a moment to enjoy the elegance of a skeleton clock movement in this short video:


Hermle German Skeleton Clocks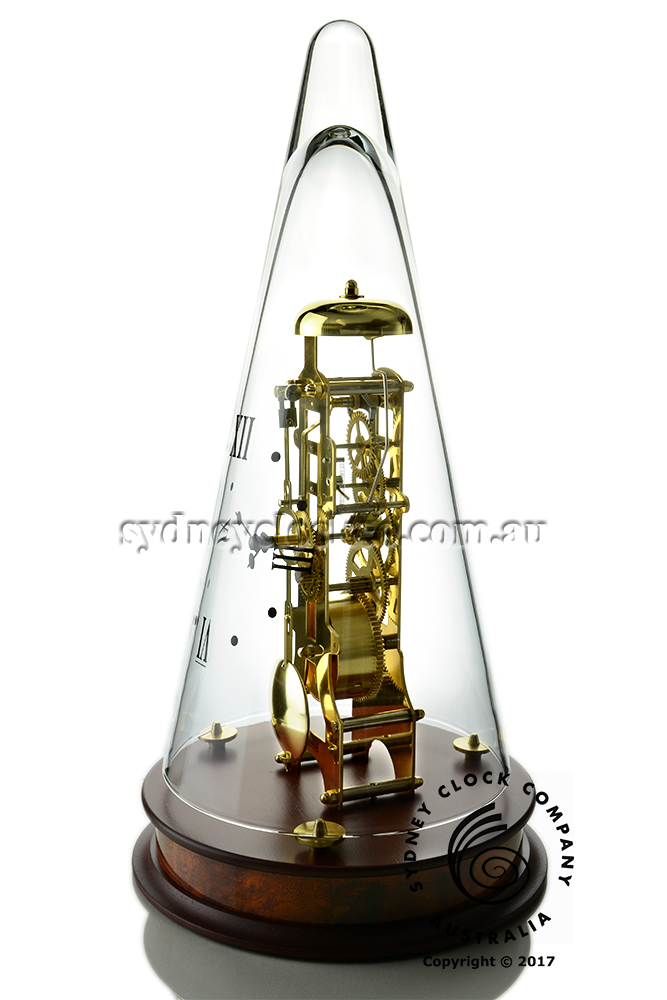 Hermle is a family owned business that creates premium quality German clocks. Hermle skeleton clocks are hand made. All Hermle clockmakers and machine operators complete a 3.5 year course of study. Only the highest quality materials are used and everything is manufactured in-house.
"Minimalistic design and and technical perfection merge and help one forget time altogether. Honoring the past and embracing the future: it's easy to do either - or both - with a timepiece from Hermle Clocks!" ~ Hermle Clocks
Skeleton Clocks Australia
Sydney Clock Co is proud to be a Hermle sales and service agent, so we can provide you with the best advice on these magnificent time-pieces.
We have a wide selection of stunning skeleton mantel clocks available in our online store. All our mantel clocks come with a 12 month warranty, and this Christmas 2017 we are offering free shipping within Australia.


Clock Repairs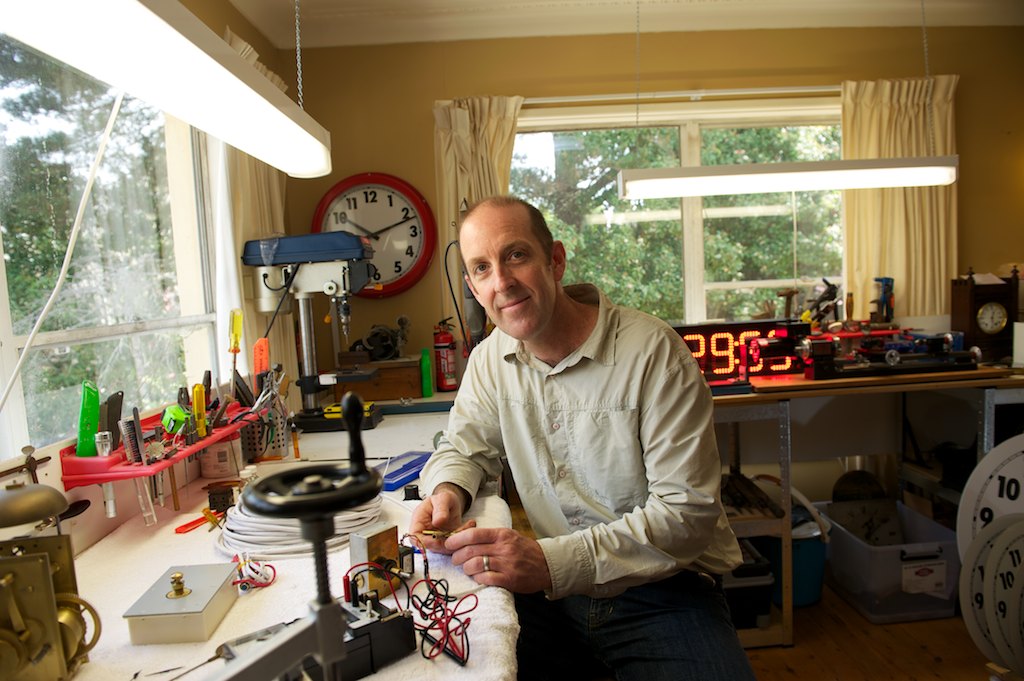 Do you have a skeleton clock that needs to be repaired or restored? Call and have a chat to our expert clockmaker, Matthew Munn. Contact Us